Michigan Online Gambling Law 2023
Michigan gambling has always been a point of interest for customers around the state. With the final legalization of online gambling in 2019, players got a chance to enjoy different games and win something. If you are interested in Michigan online gambling law and want to educate yourself on this matter, keep reading the article for further guidance.
Michigan Online Gambling Law Overview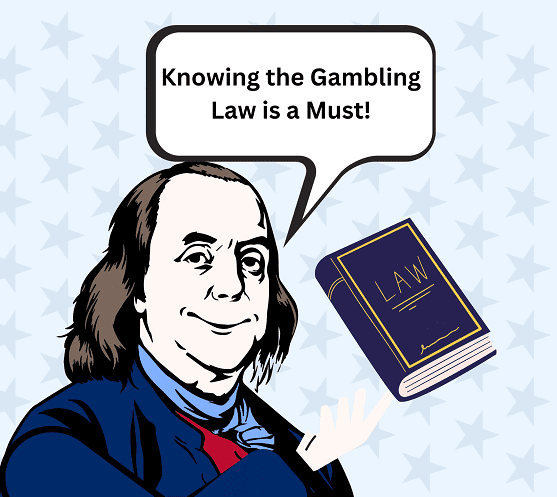 In December 2019, after years of legislative struggles, Michigan Governor Gretchen Whitmer finally signed a series of bills into law, which expanded gambling options across the state. These new laws now allow for sports betting, online casinos, and poker gambling in Michigan homes.
Additionally, other types of gambling, such as online horse racing betting and fantasy sports, have been brought under regulatory oversight for the first time. The process to make this happen was challenging and lengthy, including a veto at one point.
Two significant bills that were passed during this process include the Lawful Internet Gaming Act and the Lawful Sports Betting
Main Elements of Michigan Gambling Law
Before you start engaging in regular betting chances, you should learn more about the main elements of gambling law Michigan:
  The licenses issued to internet gaming operators are valid for a duration of five years and may be renewed upon expiration.
  Both tribal and commercial casinos must first obtain a license.
  Casinos are required to maintain their Michigan class III gaming status and should retain a minimum of 50% of their existing gaming positions
  To ensure the age and location verification of users (21+), as well as non-inclusion in the MGCB's responsible gaming database, internet gaming operators must implement appropriate mechanisms.
  Internet gaming operators must publicly display their license on the platform.
  Operators must furnish monthly reports detailing the total wagers, payouts, free play redeemed, deductions, and adjusted gross for internet slots, online poker Michigan.
Michigan Gambling Taxes

When it comes to Michigan tax law gambling, it is important to pay attention to the following:
A structured tax system is established for internet gaming, featuring varying rates depending on adjusted receipts.
For those with less than $4m in AGR, there is a 20% tax rate, while those with over $12m in AGR pay a 28% tax rate.
Moreover, Detroit casinos must pay an additional 1.25% to the city of Detroit.
To apply for a license for internet gaming, individuals must pay a $50,000 fee to apply, $100,000 for a license to operate for five years, and $50,000 for renewal.
Internet gaming provided are required to give $5,000 for a fee, $5,000 for a license, as well as $2,500 for renewal every year
Of the Michigan gambling tax revenue gathered, 65% is allocated to the newly created Internet Gaming Fund
Additionally, 30% of the gathered funds support policing and other public safety initiatives within Michigan, while 5% support the horse-racing industry.
Online sites benefit from the deduction of 10% worth of free play from their gross receipts for the first three years, then 6% in year four and 4% in the fifth.
Gambling Taxes in Detroit

Apart from Michigan casino laws, you should be aware of Detroit online gambling taxes.
The distribution of taxes collected from operators associated with the Detroit casinos is also structured.
30% of the funds are assigned to support different Detroit services·
65% of the funds are invested in the internet gaming fund.
5% of the funds are utilized for the Michigan agriculture equine industry development fund.
It should be noted that Detroit is assured a yearly sum of $183. from web gaming.
What is the Web Gaming Fund?
The taxation of online gaming produces funds that are designated for the creation of the internet gaming fund within the state's treasury. This fund is responsible for financing a variety of expenditures, such as the oversight and implementation of internet gaming under the MGCB.
The fund for preventing compulsive gambling benefits from an annual donation of $500,000, while the fund for first responder presumed coverage receives $2m each year.
Sports Gambling Law in Michigan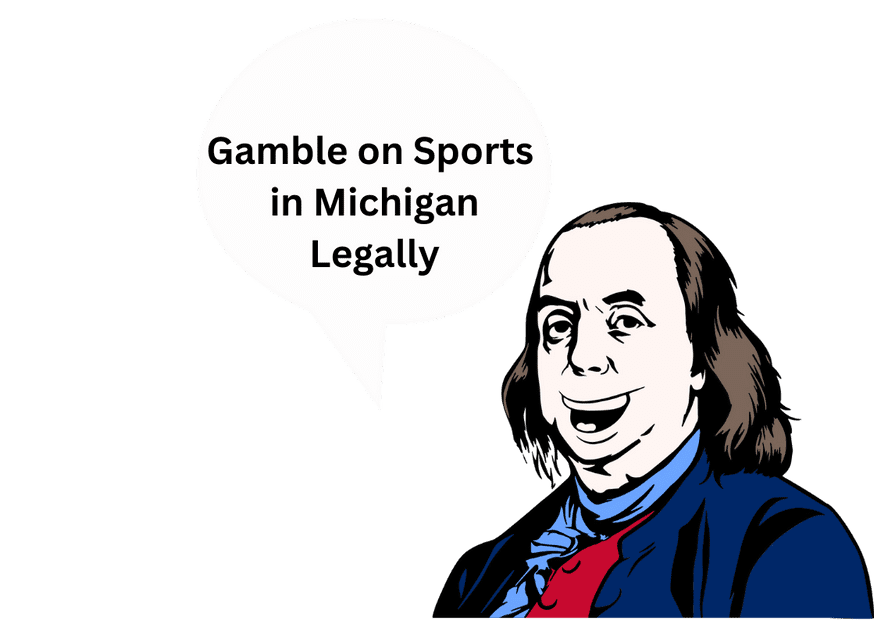 Representative Iden introduced House Bill 4916 in September 2019, a bill which eventually became known as the Lawful Sports Betting Act. It received approval from House and Senate committees as well as the Legislature and was later signed into law by Governor Whitmer in December 2019. As a result, the state began offering legal sports online betting in Michigan, including online sports betting.
In March 2020, 3 commercial venues in Detroit began operating retail sportsbooks in accordance with the Act. Although tribes and their sites were approved by the National Indian Gaming Association, they waited until the summer of 2020 before offering legal sports betting in Michigan.
Just one web sports betting brand can work per casino provider, which must show its brand on the platform. Tribal casino providers get one sportsbook license per tribe, not per casino, thus limiting Michigan's web sports betting market to just 15 sites.
Key Parts of the Sportsbook Law in Michigan
If you are interested in MI sports betting, here are the key elements of it:
Sports betting happening on "Indian lands" in compliance with a tribal decision approved by the National Indian Gaming Association is not covered by the act.
Making sports wagering gadgets accessible in public accommodations, such as clubs or associations, is prohibited by the act.
To establish eligibility, sports betting brands must show one or more ways for verifying Michigan gambling law age (21+), geolocation, and ensuring that users are not within the MGCB's list of individuals susceptible to gambling addiction.
All Michigan online casinos must preserve their Michigan class III gaming position and keep at least 50% of their position from when the document took effect.
Sports leagues are permitted to request that sports betting operators use official league info.
Sports Betting Taxes and Sports Gambling Law Michigan
To apply for a sports license, a fee of $50,000 must accompany the initial application. Additionally, an initial fee of $100,000 must be paid, followed by an annual charge of $50,000. For sports betting suppliers, the license charge is $5,000, with the possibility of renewal for $2,500 annually.
The adjusted gross sports betting receipts are subject to an 8.4% tax charge and the city can impose a fee of 1.25% on the casinos' gross sportsbook receipts, as specified by the
Overview of Detroit Sports Betting Taxes
There are also special prescriptions regarding Detroit sports betting taxes.
30% of the funds will be allocated to Detroit services
65% will be allocated to the internet betting fund, while up to $3 (5%) will go to the MI fund for the agriculture equine sector. Taxes must be paid monthly by the 10th day of the subsequent
What About Online Sports Fund?
Revenue collected from taxes on online sports betting is used to establish the web sports fund in the treasury. The fund allocates money for the following purposes:
Cover the costs incurred by the MGCB for the regulation and enforcement of internet gaming.
Allocate an annual amount of $500,000 to the fund for preventing compulsive gambling
Allocate an annual amount of $2m to the fund for the initial responder presumed coverage
All other funds are directed to the school help
How Michigan Profits from Web Gambling And Sports?

In December 2019, when Whitmer approved the bills, it was stated that Michigan could expect to receive around $19m in fresh revenue each year. This calculation was based on an analysis by the House Fiscal Agency.
The same analysis group estimated that online gaming taxes would bring in around $11.7m initially and potentially as much as $52.5m in the future. Based on the latter figures, the MI could generate close to $64m in revenue.
According to the Office of Administrative Hearings and Rules, the anticipated revenue from online gambling would be around $25m annually, with internet gaming contributing $18m and sports betting $7m. Iden believes the revenue could reach $30m in the first year, but may go to between $80 and $110m in the second.
Tribal Venues and Online Gambling Michigan Law

Michigan has a total of 12 Native American tribes and they have been federally recognized and each of them runs a minimum one casino. Despite there being multiple casinos, each tribe serves as a singular casino operator and can provide licensing for a partnering web platform. These licenses are specific to sportsbook, web casino and poker.
In recent years, the legislative phase concerning online gambling has primarily focused on the relationship between the government, tribes and casinos located in Detroit.
History Of Casino Gambling In Michigan
Finally, we should discuss the history of casino laws Michigan.
On December 31, 1983, Fred Dakota from the Keweenaw Bay Indian Community inaugurated "The Pines"
On November 5, 1996, Proposal E was passed by 51% to 48% of state voters, enacting the Michigan Gaming Control and Revenue Act. This marked the establishment of the Michigan Gaming Control Board
On December 28, 2018, former Michigan governor Rick Snyder vetoed a group of bills that would have enabled the legalization of online casinos and sports betting.
On December 20, 2019, Governor Gretchen Whitmer signed the Lawful Internet Gaming Act and the Lawful Sports Betting Act to cover casinos and sportsbook
On March 11, 2020, Greektown and MGM Grand in Detroit opened Michigan's inaugural retail sportsbooks. MotorCity Casino followed suit the next day
On January 22, 2021, the state's first legal online gambling sites in Michigan were authorized, featuring 8 web casinos and ten sportsbooks run by ten distinct brands. The premiere web poker site, PokerStars, joined a week later.
September 2021, almost all of Michigan's potential operators and joined the market, the state's casino industry has reached a stage when 14 out of 15 brands introduced casino and sportsbook
Before visiting the local platform, you should also be aware of Michigan casino security laws and Michigan firearm laws casino to play with peace of mind.
FAQ
❓ Is online gambling legal in Michigan?

Yes, online gambling was legalized in Michigan in January 2021. Online sports betting, casino games, and poker are all legal and regulated in the state.
❓ Who regulates gambling in Michigan?

Gambling in Michigan is regulated by the Michigan Gaming Control Board (MGCB) for commercial casinos, and the National Indian Gaming Commission (NIGC) for tribal casinos.
❓ What is the legal age for gambling in Michigan?

The legal age for gambling in Michigan is 18 years old for lottery, horse racing, and charitable gaming. However, for casino gambling and online gambling, the legal age is 21 years old.
❓ What are the consequences if you do not gamble in the legal facilities

Engaging in illegal gambling activities in Michigan can result in criminal charges, fines, and even jail time. Any winnings from illegal gambling activities may be seized and forfeited to the state.