Best Michigan Sports Betting Apps December 2023
Michigan sports betting is highly developed field. Nowadays there are more than 15 legal and certified Michigan online sportsbooks. Most of them have mobile apps, so we can say that online sports betting in Michigan is a modern, technological and competetive market. Also, Michigan sports betting sites are well-known for their generous bonuses, you can claim up to $2,000 in bonuses in some of them. Read out article to find out more about all the perks you can get from MI sports betting.
How Does Online Sport Betting Michigan Work?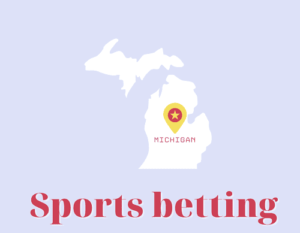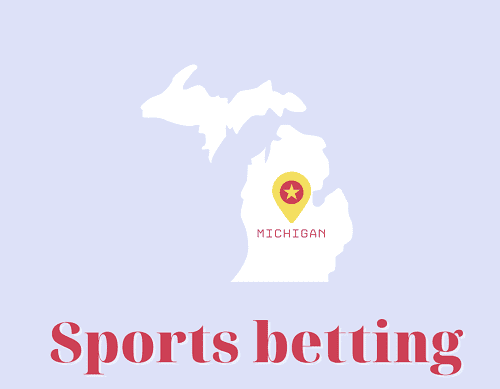 Discussing Sports Betting in Michigan, players started wagering on March 11th of 2020. However, it was only limited to in-person wagers at physical, real-world locations during this time, so it only lasted around a week before the casinos started shutting down. That being the case, casinos started opening once again in June, and saw tremendous gains in terms of revenue.
As such, the online market in Michigan began to grow rapidly. Mobile players were the strongest contributors to the growth of these sportsbooks. As such, the Online Sportsbook launched on January 22nd of 2021 and many of the biggest operators out there prepared special bonus offers in preparation for the emerging market.
Michigan started accepting applications for online operators on May 15th of 2020. This is where some of the biggest casinos in MI started offering bonuses just as they were about to go live. As such, MI sports betting became legal.
Best Michigan Sports Betting Apps
Top 1

SI SportsBook MI
Bonus
Bet $20 - win $100 in free bets │ Promo code "BETBASICSUS"
Top 2


FoxBet SportsBook MI
Bonus
First Bet bonus up to $500
Top 3


Caesars Casino MI
Bonus
100% Match up to $2,000
TOP-Rated Sports Betting Apps Michigan
| MI Betting Apps | Rating | Best Feature | Best Sport to Bet on |
| --- | --- | --- | --- |
| Caesars | 4.7 | Bonus Program | NBA |
| BetMGM | 4.6 | Bonus Program | College Football |
| Betrivers | 4.8 | Range of Betting Options | NHL |
| DraftKings | 4.8 | Advanced Analytics | UFC |
| FanDuel | 4.4 | In-Play Betting | NFL |
Comparing MI Sports Betting Apps and Sportsbooks
Betrivers MI

Betrivers Sportsbook is a popular sports betting platform in Michigan that offers a range of betting options for various sports leagues, including basketball, football, baseball, and hockey. The platform has an easy-to-use app that is available for both iOS and Android devices. The app provides users with real-time updates on scores and odds, making it easy for them to make informed betting decisions.
One of the standout features of Betrivers Sportsbook is its bonus offerings. The platform offers a welcome bonus for new users and regularly runs promotions for existing users. Additionally, the platform has a loyalty program that rewards users with points for every bet they place, which can be redeemed for prizes and free bets.
Caesars Michigan

Caesars Sportsbook and App recently launched in Michigan, offering sports bettors a new platform to place their wagers on a variety of sporting events. The app boasts a user-friendly interface that is easy to navigate and makes it simple to find the desired betting markets. It also offers a range of betting options, including live betting, parlays, and futures. The Caesars Sportsbook and App also offers competitive odds, which is always a big draw for sports bettors. In addition, the app offers a range of promotions and bonuses for new users and existing customers, which adds to the overall appeal of using the platform. Overall, the Caesars Sportsbook and App is a solid addition to the Michigan sports betting market and one that should be considered by sports bettors looking for a new platform to wager on their favorite sports.
FanDuel Michigan

FanDuel Sportsbook is one of the most popular sports betting platforms in the US. The platform offers a wide range of betting options for all major sports leagues, including football, basketball, baseball, hockey, and more. The app is available for both iOS and Android devices and provides an intuitive and user-friendly interface that makes it easy for users to navigate and place bets.
One of the standout features of FanDuel Sportsbook is its live betting section, which allows users to place bets on games as they unfold. The app also provides real-time updates on scores and odds, giving users the ability to adjust their bets based on up-to-the-minute information.
In addition to its sports betting offerings, FanDuel also offers a daily fantasy sports platform that allows users to create their own fantasy teams and compete against others for cash prizes.
WynnBet Michigan Sports Betting App

WynnBET Sportsbook and app in Michigan offers a highly enjoyable and user-friendly sports betting experience. The app is well-designed and easy to navigate, making it simple for users to find their preferred sports and place bets. With a wide range of sports available, including popular options like football, basketball, baseball, and more, there's something for every sports enthusiast.
One of the standout features of WynnBET is its competitive odds, ensuring that users get the best value for their wagers. The app also provides live betting options, allowing users to bet on games in real-time, adding an extra level of excitement. Additionally, the app offers various promotions and bonuses, enhancing the overall betting experience.
Moreover, WynnBET provides a seamless and secure payment system, making deposits and withdrawals hassle-free. The customer support team is responsive and helpful, addressing any concerns or queries promptly.
Full List of Legal Sports Betting Apps in Michigan
Currently there 15 Michigan Sportsbook Apps operating unber the license of MGCB. The full list is:
Barstool Sportsbook
BetMGM Sportsbook
BetRivers Sportsbook
Caesars Sportsbook
DraftKings Sportsbook
Eagle Casino & Sports
FanDuel Sportsbook
FireKeepers Sportsbook
Four Winds Sportsbook
FOX Bet Sportsbook
Golden Nugget Sportsbook
Parx Sportsbook
PointsBet Sportsbook
SI Sportsbook
WynnBET Sportsbook
What Sports Betting Michigan State Sport Can You Bet On

When it comes to sports betting in Michigan State, you can bet on the following:
Basketball
Hockey
Soccer
Golf
Tennis
Baseball
MMA
NASCAR
Football
Boxing
Rugby Union
Rugby League
Aussie Rules
Formula 1
Cycling
League Partnerships at Michigan Internet Sports Betting
Many of the Michigan Sports Betting apps will have partnerships with certain teams or leagues. Some of the most common partnerships include:
NFL betting
NBA betting
MLB betting
NHL betting
Legal Online Sports Betting MI

After the Supreme Court Decision repealed the Professional and Amateur Sports Protection act in May of 2018, every state became free to legalize and regulate sports betting.
Sports betting in Michigan became legal in 2019 as state lawmakers moved quickly to legalize both online and in-person sports betting and started launching in retail locations beginning with 2020. With three casinos located in Detroit alone, and online casinos taking the world by storm in terms of accessibility, Michigan online gambling has become the most dynamic and an interesting market when it comes to sports betting.
Ensure you always read the casino's terms and conditions and ensure that it is fully licensed before making an account. To place bets on sports make sure you meet two important conditions:
21 years old and older
physical presence in the state
Choose and Sign UP at Michigan Online Betting Apps
Regarding the sportsbook apps that are available and live in Michigan and their casino partners at the moment, you can bet freely on:
| MI Sports Betting App | Bonus | Bonus Codes |
| --- | --- | --- |
| DraftKings | Up to $1,000 | – |
| BetMGM | $1,000 Risk Free Bet | PLAYBONUS |
| FanDuel | Up to $1,000 Risk Free Sports Bet | – |
| BetRivers | 100% Up to $250 | PLAY250 |
| WynnBet | $1,000 Risk Free On Deposit | – |
| PointsBet | 2 Risk-Free Bets Up to $2,000 | BETBONUS |
| Caesars | Up To $5,000 Risk Free Bet | LEGALRF |
Signing Up at Betting Apps MI

If you want to engage in online sports betting in Michigan, you need to be at the legal age of 21, and you need to make an account. You will also need a credit card or another type of acceptable payment method available to you if you want to deposit funds into the sportsbook and actually start betting.
That being said, to start signing up, you need to find the "Sign Up" button somewhere on the page. Almost every single time this button will be located on the top right corner of the screen. If you cannot find it, click on "Log In", after which you should see a "Don't Have an Account? Sign Up Here!" prompt right under the form.
You will need to enter some initial information before you can get your account up to speed. Most of the time, you are required to enter the following information:
Username
Email
Password
Promo Code (Optional)
Agree to the terms and conditions as well as confirm that you are of legal age.
Now, most of the sportsbook apps and pages will require a bit more information as well, including:
Your First Name
Your Last Name
Your Home Address
Your City
Your State
Your Zip Code
Your Date of Birth (Month, Day, Year)
Now, there will always be sites that are slightly different and slightly more specific, however, this is the general type of information you will always be required to enter due to regulations.
To get started with the betting process itself, select a preferred deposit method, and once the funds are placed onto your account, you can place an online bet in Michigan.
To do so, navigate to the sport section, click on the line that you want to bet, head over to your bet slip, enter your bet amount and click on submit.
Pros and Cons of Betting on a Michigan Casinos Sports Betting App
Pros:

Fully Legal and Regulated.
A Solid Number of Sportsbook Applications Available.
Ease of Access with Fully Optimized Websites.
Plenty of Banking Options Available Which Makes Everything Accessible.
Cons:
Newer on the Market, So New Sportsbooks as Well as Sports Need to Be Added.
Michigan Sports Betting Sportsbook Bonus Offer
There are different types of bonuses in Michigan Sports Betting Sportsbook Offers.


These include:
No Deposit Bonuses – This is the first type of bonus that you will encounter, this is known as a gift bonus, where you are not required to make any deposits, and the only thing you need to do in order to claim it is to sign up for the sportsbook. These come in the form of bonus dollars or free bets.
Deposit, Match and Reload Bonuses – There is also a bonus for depositing funds. This can range anywhere from 20% to up to 100% of the bonus amount. Regardless of what kind of percentage you are getting, there will always be a cap on the maximum amount of bonus dollars you as a player can receive. Deposit bonuses are essentially matching bonuses.
Insurance and Refund Bonuses – These bonuses compensate you if you potentially lose. This is a return to your account that you typically receive within a day.
Cashback Bonuses – A cashback bonus pledges to compensate the dollars you have lost, regardless of the type of bet you do.
Occurrence Bonuses – This is the type of bonus that will pay out each time a particular event happens throughout a match. The players who opt into the bonus receive a fixed amount for every occurrence.
Odds Boosts – This is an artificial inflation of the payout that is associated with a particular bet.
Sweepstakes Bonuses – These can award prizes such as game tickets, merchandise or other tangible rewards. They are typically connected to events such as the Super Bowl.
Leaderboard Bonuses – Players can make the same wagers they have always made in a specific timeframe, and the sportsbook will grade the best based on the size of the wager, the frequency of the wager and how successful they are. The players who have made the best wagers receive points for their success.
Free Plays – Certain sportsbooks can offer promotions such as free plays, where a player is awarded a prize. The conditions for achieving this prize typically contains a random aspect.
Sports Betting in Michigan: How to Bet on Sports

Find a game that you want to bet on and click on the type of bet that you want. If you do not immediately notice your desired bet, there is usually a button that says "more" which can take you to the full listings of the wagers available for a particular game, match or race.
The next thing you need to do is to check the odds and make sure that they are to your specified interest. When you click on the bet, it should show up as a virtual betting slip.
Here you will be able to put in the amount that you want to bet, and when you type on the bet amount, it should tell you exactly how much you stand to win if your prediction is correct. Certain sportsbook will even show you the profit number, while some can show you the full amount that will be returned to you.
Methods to Deposit and Withdraw Funds on Sportsbook Apps Michigan
Many sports betting operators accept different types of payment methods.
You can use:
Bank Cards
Prepaid Cards
Bank Transfers
Electronic Wallets
Cash
Types of Bets Available at MI Sports Betting Sites
There are several types of sports bets that you can make in Michigan. These include:
Moneyline bets – This is a simple bet on the team or player that you think will win the game.
Point spread bets – This type of bet involves betting against the spread, which is a predetermined number of points that a team must win or lose by.
Totals (over/under) bets – This is a bet on the total number of points, runs, or goals scored in a game, with the bettor choosing whether the actual total will be over or under a predetermined number.
Futures bets – These are long-term bets that you can make on a team's performance over the course of a season or even multiple seasons.
Prop bets – These are proposition bets that are based on specific events or outcomes within a game, such as how many yards a quarterback will throw for or which team will score first.
It's important to note that the availability of these bets may vary depending on the sportsbook or online platform that you use to place your bets. Always make sure to check the rules and regulations of the specific sportsbook before placing a bet.
Where Can I Engage in Michigan Legal Sports Betting?

If you want to engage in online sports betting, Michigan without relying on online services, you can do so in the following physical locations:
MGM Grand Detroit
Firekeepers Casino Hotel
MotorCity Casino Hotel
Greektown Casino
FAQ About Sports Betting in MI
🤔 When It Comes to the Legal Status of Sports Betting in Michigan, What Is It Like?

Sports betting in Michigan is fully legal as well as regulated, and anyone of legal age can gain access to it.
❓ Regarding the Regulation, Who Is Responsible for Overseeing the Michigan Sports Betting Industry?

The Michigan Gaming Control Board or MGCB does this for short, which are fully responsible for overseeing everything.
🎁 What Kind of Promotions Can Players Expect From Michigan Sportsbooks?

There are multiple types of bonuses available, including no deposit bonuses, deposit bonuses, insurance, refund bonuses, cashback bonuses, occurrence bonuses, odds boosts, leaderboard bonuses and even free plays.