North Carolina Sports Betting Will Become Legal in 2024
North Carolina is set to become the latest state in America to legalize sports betting, with the passage of House Bill 347. The bill passed through the Senate by a vote of 37-11 and was approved by the House with a vote of 68-45. Governor Roy Cooper is expected to sign the bill, which will make sports betting in North Carolina legal starting in January 2024.
North Carolina Online Sports Betting Operators to Expect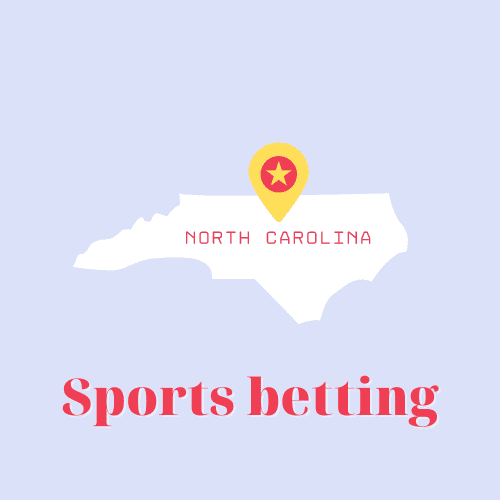 Under the new law, 12 licenses will be granted to sports gambling operators, while eight in-person sportsbooks will be established in various sports venues across North Carolina. These venues are likely to include the home stadiums of the Carolina Panthers, Charlotte Hornets, Carolina Hurricanes, as well as NASCAR tracks and PGA Tour course venues. Additionally, North Carolina's existing two in-person casinos owned by local tribes already offer sports wagering services.
There are several popular sports betting operators in the USA that could be expected to operate in North Carolina once the law goes into effect. Some of these operators include:
DraftKings: This operator is one of the most popular in the USA and offers a wide range of betting options for various sports.
FanDuel: Another popular sportsbook in the USA, FanDuel features a user-friendly interface and offers competitive odds and bonuses.
BetMGM: This operator offers a variety of betting options for major sports leagues, including the NFL, NBA, and MLB.
William Hill: With a strong presence in several states that have already legalized gambling, William Hill could be another popular operator in NC.
PointsBet: Known for its innovative betting options, PointsBet could be a unique addition to the NC gambling market.
It is important to note that the final list of operators who receive mobile licenses in North Carolina will be determined by regulators. So while these operators are popular and could potentially operate in the state, it is not certain which ones will be chosen to do so.
Online Sports Betting North Carolina Regulation: Who Will Be Responsible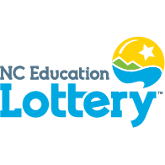 The North Carolina Lottery Commission will regulate sports betting in the state. The commission is responsible for overseeing all forms of lottery games, including scratch-offs and draws, and will now have the added responsibility of regulating sports betting. The commission will be responsible for issuing licenses to operators, ensuring compliance with regulations, and monitoring all activities related to gambling in the state. They will also be responsible for collecting taxes and fees associated with gambling and distributing funds to various programs and services within the state.
Sports Betting Taxes in NC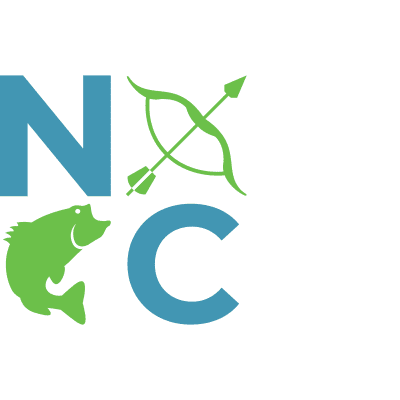 The House approved the law by making significant amendments, which included raising the tax rate from 14% to 18%. Additionally, they changed the launch date and prohibited operators from deducting promotional play, making it easier to pass the bill.
North Carolina anticipates earning $10 million in revenue in the first year of legal sports betting, with projections to earn as much as $100 million by the fifth year. The state will generate this revenue by taxing the sportsbooks. The funds from this tax will be allocated towards various programs, including gambling addiction services, youth sports, the North Carolina Heritage Advisory Council, and collegiate athletic departments within the state.
North Carolina Sports Betting Online – Bet On Your Beloved Teams
North Carolina has several professional and collegiate sports teams that people can expect to bet on once full legalization in the state. These include:
Carolina Panthers (NFL)
Carolina Hurricanes (NHL)
Charlotte Hornets (NBA)
Charlotte FC (MLS)
North Carolina Courage (NWSL)
Duke Blue Devils (NCAA)
North Carolina Tar Heels (NCAA)
NC State Wolfpack (NCAA)
In addition, NASCAR is also popular in NC, and fans can expect to bet on various races and events held at the Charlotte Motor Speedway. With a variety of options for both professional and collegiate sports, there will be plenty of opportunities for bettors to get in on the action in the state.
Why is the North Carolina Sports Betting Bill Important?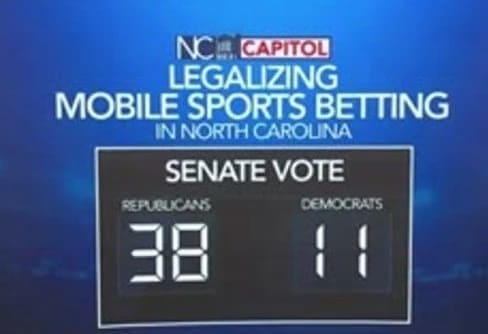 The legalization of Sports Betting Apps in North Carolina is a significant step forward for the state and its residents. It will provide a new source of revenue for the state and create new job opportunities in the industry. Additionally, it will make it easier for NC residents to participate in activities without having to travel to other states where it is already legal.
One of the most significant benefits of legalizing sports betting in North Carolina is that it will help combat illegal gambling activities. Illegal gambling is a significant problem in many states, and legalizing provides a way for the state to regulate and monitor these activities better. This, in turn, makes it safer for those who participate in sports betting activities and helps to protect them from potential scams and frauds.
In conclusion, the passage of House Bill 347 in North Carolina is a significant milestone in the state's history. It will open up new opportunities for revenue generation, create new jobs, and make it easier for residents to participate in gambling. NC is now part of a growing number of states that have recognized the benefits of legalizing gambling and are taking steps to make it a reality.
FAQ
✔️ Is sports betting legal in North Carolina?

Yes, North Carolina recently passed House Bill 347, which legalized sports betting in the state starting in January 2024.
✔️ When will online sports betting be legal in North Carolina?

Online sports betting will be legal in North Carolina as soon as January 2024. However, regulators will be responsible for setting an actual launch date.
✔️ What sports betting apps are legal in North Carolina?

It is not yet known which sports betting apps will be legal in North Carolina. The state will issue 12 mobile licenses to operators, but it is up to the operators to decide which app to use for mobile betting.