An Overview of New Jersey Online Craps Gaming
Are you interested in playing New Jersey online craps, but don't know where to start looking? Then you've come to the right place since we share the best locations to start enjoying this classic game.
Also, we'll share the basic rules for how to play craps, which is ideal for beginners to get started. Hence, you'll understand how to place bets, increase your chances of winning and have fun along the way. Therefore, you can start playing immediately after signing up for an NJ casino craps online.
Top 1


888 Casino NJ
Bonus
$20 No Deposit Bonus
Top 2

Stake.US
Bonus
250m GC + Free 25k SC Every Week
Top 3


Caesars Casino MI
Bonus
100% Match up to $2,000

Bonus
100% Up To $1,000 + $25 Token

Bonus

Bonus
$300 CPA on Min Deposit of $50

Bonus
$200 Free Play with First $50 deposit

Bonus

Bonus
Get up to $1000 back plus $100 Casino Bonus

Bonus
First Bet bonus up to $500
Different New Jersey Casinos Offering Online Craps
There is a wide selection of New Jersey casinos offering you to play the online version of the classic game. Any NJ online casinos list is not complete without Virgin, Draft Kings, and Pala. These options have impressive signup bonuses, a large selection of gaming options, good user interfaces, and plenty of deposit methods.

You should inspect the reputation of a gambling website before playing to see what other customers are sharing about their experiences. This enables you to find a reputable online gambling in NJ location to deposit your hard earned money.
Summary of New Jersey Online Casino NJ Craps
Here's a table that summaries the different locations where you can enjoy the game of craps:
| Casino | Game | Return to Player % | Max Odds (Pass Line) | Min Wager | Max Wager |
| --- | --- | --- | --- | --- | --- |
| Virgin Casino | Craps | 83-98% | 6x | $1 | $50 |
| Tropicana Casino | Craps | 83-98% | 6x | $1 | $50 |
| DraftKings Casino | Craps | 83-98% | 6x | $1 | $2,000 |
| Pala Casino | Craps | 83-98% | 2x | $1 | $500 |
| BetMGM Casino | First Person Craps | 83-99% | N/A | $0.50 | N/A |
| Party Casino | First Person Craps | 83-99% | N/A | $0.50 | N/A |
| Borgata Casino | First Person Craps | 83-99% | N/A | $0.50 | N/A |
| Bally Casino | Craps | 83-99% | 6x | $0.10 | $1,900 |
Atlantic City Land Based Locations to Play Craps
Now let's take a look at the Atlantic City casino options where you can play the game of craps.
Borgata Hotel Casino and Spa: this location has been around for nearly 20 years and there are a lot of different games you can play, including craps. The location has plenty of dining options, and the craps tables have a modern feel.

Tropicana Casino and Resort: the quality of the craps tables are great and you'll love the overall vibe of this hotel. There's also many other activities, including a good sports bar and a lot of nightlife.

Ocean Resort Casino: the glass-based building has had a revamp in recent years and has stylish-looking rooms. Furthermore, there are a lot of craps tables on offer, so you don't have to wait long to get your hands on those dice.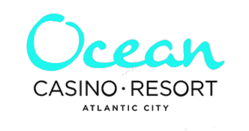 Hard Rock Hotel and Casino: this iconic hotel has a massive guitar hanging from the ceiling. Also, the lobby bar is usually packed with people mingling before they get in on the action. The craps tables draw a crowd, so you'll love the vibe while enjoying some bets.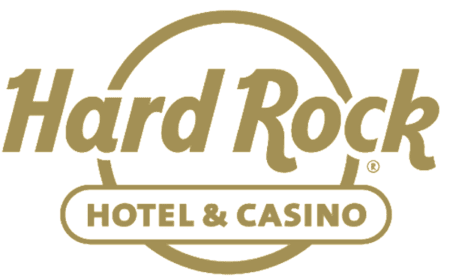 Harrah's Resort Atlantic City: this Atlantic City hotel offers more of a part-like vibe, and there's enough craps tables to find action 24/7. Also, the rooms have a modern feel and the prices are competitive.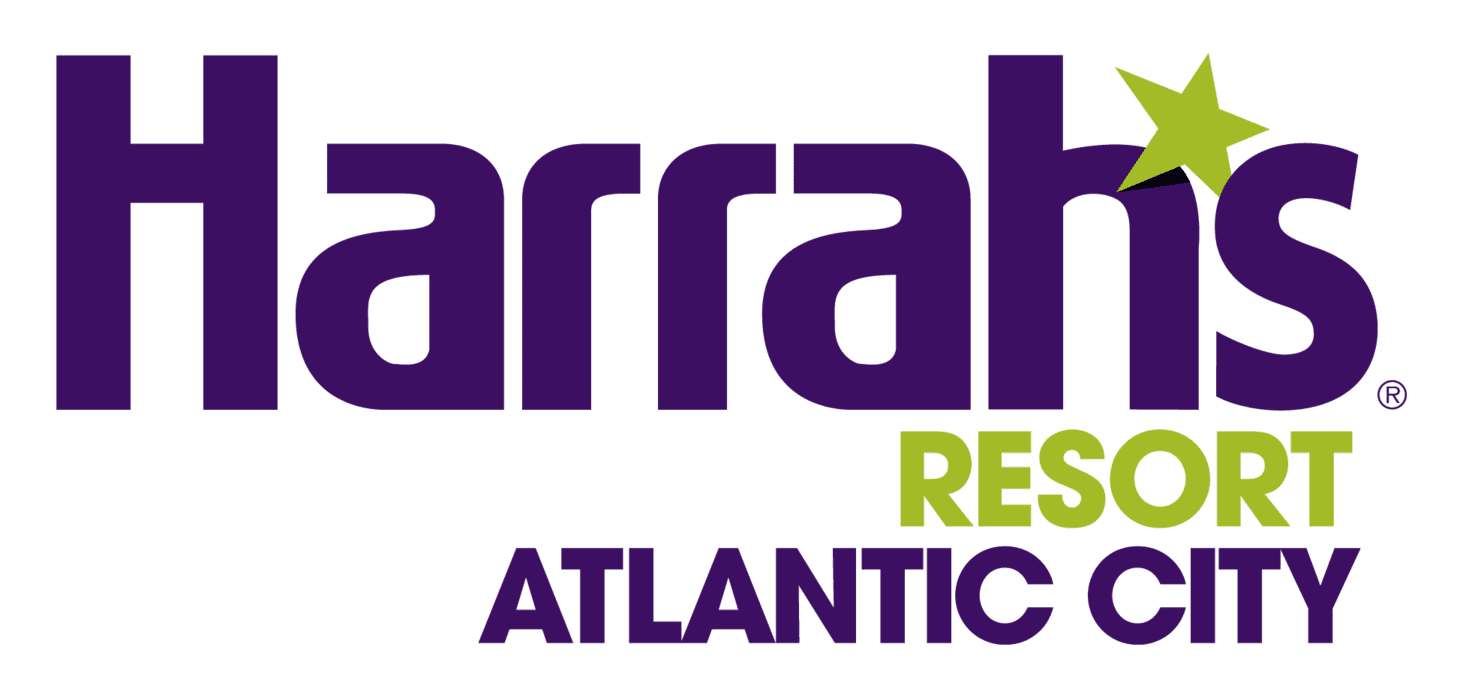 The Basics of Playing NJ Craps Online
Learning how to play craps is easy once you understand the terminology. In this section, we'll go through the different betting options available at the newest online casino in NJ options, so you can learn how to play after making a deposit.
Pass Line
The pass line bet results in a win if a player manages to get a 7 or a 11, and if they roll a 2 or 3, then it's a loss. Furthermore, when a player rolls 4,5,6,8,9 or 10, then the roll must be repeated before the dreaded 7 is rolled.
Don't Pass Line
This betting type means that to win, you'll need to roll a 2 or 3, the 12 results in a push and a loss comes from 7 or 11. Furthermore, when you roll a 4,5,6,8,9, or 10, you'll need to roll a 7 before the number is repeated.
Come
These bets you can make after the first roll of the dice, and the same betting rules apply as for pass line and don't pass line. You will win once a 7 or 11 is rolled.
Don't Come
This is the opposite of a come bet, and you'll win once a 2 or 3 is rolled. Also, you'll lose when a 2 or 3 is rolled.
Hard 4
This is when the rolled dice combination equates to 4, so for example, when a 2 + 2 is rolled.
Hard 6
This refers to when the dice are rolled and total 6. It could be 3 + 3, or 4 + 2.
Hard 8
A hard 8 refers to when the total numbers on the rolled dice equals an 8. For example, when you roll 4 + 4 or 6 + 2.
Hard 10
The hard 10 bet is when you're trying to get a roll that matches 10. For example, it could be 6 + 4.
Place Bet
When making this bet type, you're hoping for a roll of 4,5,6,8,9 or 10. However, this roll must happen before a 7 is rolled.
Lay Bet
The lay bet refers to the odds of a 7 being rolled before the same number is rolled. You can place it after or before the point roll.
Any Craps Bet
This refers to betting on any roll of the dice. You'll win when a 2, 3, or 12 is rolled, and the winnings are paid 7 to 1. However, if any other numbers are rolled, then you'll lose.
Aces
The payout for this betting type is 30 to 1 and refers to a 2 being rolled.
Ace-Deuce
This refers to the rolling of a 3, which can happen when a 2 and 1 are rolled.
Yo/eleven
You'll need to roll an 11 in order to win this bet type.
Midnight
This bet type win when you roll two 6's
Big Red
You'll win the Big Red bet wager when the roll is 6 + 1.
Top Tips for Winning at Online Craps NJ
Below let's explore how to increase your chances of winning at online craps. There are a few simple ideas to help you make the most of your time you spend in NJ casino apps with this classic game.

Welcome bonuses: to increase the amount of money you can win during your first few days or weeks, you should take advantage of welcome bonuses. These grant you bigger rewards and may even allow you to palace wager for free and win real money. However, you'll need to meet the wagering requirements to ensure that you can withdraw the bonus funds.
Free play: you may want to give the free play a try before getting to the real money wagers. Most online casinos provide a demo version where you can learn the rules and come up with betting strategies to match your winning strategy.
Gamble responsibly: make sure that you only wager what you can afford to lose. This ensures you don't lose more money than you are comfortable with.
Take a break: when playing for too long, you may become tired and begin to make bad choices. Therefore, take breaks between long betting sessions. Online craps are available 24/7, so you can come back at any time.
House edge: try to place wagers that minimize the house edge. This gives you the best chance of winning since it means the casino will take less money from you in the long-term.
FAQ about Craps NJ
📱 Can you play online craps on your mobile?

Yes, you can play online craps on a mobile device, if you choose the best NJ casino apps for download. You'll need to visit the Google Play or App Store to download the app and begin enjoying your gaming experience on the chosen mobile device.
🧐 Is free play available with NJ online casino craps?

Yes, you can usually find free play when you choose NJ online gambling craps. This enables you to give the games a try without having to risk your own money. Therefore, take the time to use the free play option to develop strategies and learn how to play.
💸 Can you win real money with New Jersey Online Casino Craps?

Yes, winning real money with online craps is possible, and you can withdraw the funds to your bank account after your session. The amount of real money you can win usually varies based on the size of your wager and the odds you have placed.
🤓 Can you use bonuses when playing online craps?

Yes, many casinos offer bonuses that can be used for a wide variety of games, which includes craps. However, you should make sure to read the terms and conditions to ensure that the bonuses are valid since many websites have their own rules.
👌 Is land-based or online craps better?

The type of craps that you choose to play varies based on your preferences. Online can be better if you don't live near a casino, want more deposit options, and have the ability to play from the convenience of your mobile device. Whereas a land-based location enables you to have a more authentic experience.
😎 Is craps available with live casino?

Many online gambling websites provide craps in the live casino format. This means that you get to see a video feed of the craps table and the dice being rolled. It contributes to a more immersive experience from the convenience of your portable device.
🎉 Can you use a bonus to play craps?

Some casinos allow you to use bonuses to place real money bets. However, most websites have terms and conditions about when you can withdraw winnings earned from bonuses. This is called a wagering requirement.