Online Nevada Gambling
When you think of gambling in the United States of America, Nevada is the first state that comes to mind. Las Vegas welcomes millions of people on a yearly basis. In 2019, 42 million visitors came to see the gambling capital of the world.
But when it comes to Nevada online gambling, this state lags behind the remaining part of the US. Virtual poker and sports betting are legal, but all other casino games are strictly available at brick-and-mortar venues.
Is there any way around the legislation? Let's review the opportunities for best online gambling in Nevada! We'll discuss the regulations, gambling sites, and games you can legally play on the web.
Best Legal Gambling Sites in Nevada
Top 1


888 Casino NJ
Bonus
$20 No Deposit Bonus
Top 2

Stake.US
Bonus
250m GC + Free 25k SC Every Week
Top 3


Caesars Casino MI
Bonus
100% Match up to $2,000

Bonus
100% Up To $1,000 + $25 Token

Bonus

Bonus
$300 CPA on Min Deposit of $50

Bonus
$200 Free Play with First $50 deposit

Bonus

Bonus
Get up to $1000 back plus $100 Casino Bonus

Bonus
First Bet bonus up to $500
Legal Online Gambling in Nevada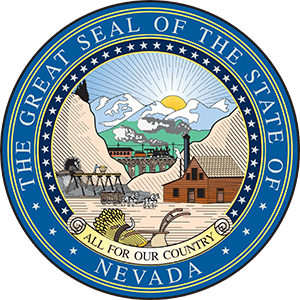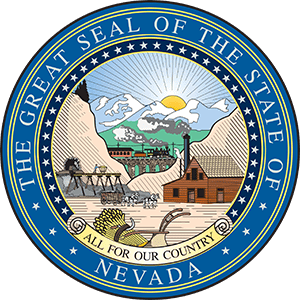 NV is one of the few states in the USA that do not have a lottery and don't participate in Mega Millions, Powerball, and similar interstate games. Another surprising fact is that Nevada hasn't fully legalized virtual gambling, with the exception of poker.
Online poker has been legal since 2013. WSOP.com, the official State of Nevada online gambling site, welcomes players from Delaware and New Jersey, too.
Sports betting is also legal, but you have to visit an actual casino to create an account. That's an inevitable identity verification step, which complicates the procedure for many.
The regulations regarding virtual gambling are getting more liberal across the US, but Nevada's authorities are doing their best to protect the land-based casino industry from any online competition. There are debates towards legalization, especially after the coronavirus pandemic changed the way the gambling industry worked.
Legal Gambling Activities: How to Engage in Online Gambling Nevada

If you want to access gambling sites in USA, Nevada without bypassing the laws, you'll have two options:
You don't need to be a NV resident to bet on the available sites. However, you have to be located within the state when you place the bet.
Here's how to start online gambling in Nevada:
Choose a sportsbook app to install on your smartphone. All significant casino chains, including Caesars and MGM, offer such applications.
Create an account within the app. You'll need to provide your full name, address, Social Security number, phone number, email address, and a few other details.
You'll have to visit a casino to complete the registration procedure in person. Otherwise, you won't be able to withdraw your winnings.
You can make deposits within the app and start betting on the go.
If you want to play poker, you should follow the registration steps at WSOP.com.
Available Gambling Options in Nevada
What Are the Best Online Legal Gambling Sites Nevada?

There are a few social casinos that enable virtual gambling in NV. They go around the regulations by awarding you sweeps and tokens, which you use instead of cash. When you win a prize, you can usually use it as credits towards a land-based casino in the state. Hard Rock and Gambino Slots are among the most popular social casino websites at the moment.
If you're interested in sports betting apps, some of the most popular gambling venues offer them:
William Hill
Caesars
Golden Nugget
BetMGM, and more
As for online poker, WSOP.com is the only legit Nevada gambling website online.
All Options for Online Sports Gambling in Nevada

Contrary to classic online casino games, the virtual sports betting industry is thriving in NV. Hundreds of sportsbooks are available across the state's casinos. The online sports betting industry is tied to land-based casinos. The most popular ones offer specialized betting apps.
If you're wondering what sports you can bet on across Nevada online gambling sites, you'll enjoy a massive selection:
College football
NFL
College basketball
NBA
Boxing
Tennis
Soccer (across different leagues)
Horse racing
Although there aren't any racing tracks functioning in NV, the sportsbooks allow you to bet on numerous races across the country. This is so-called parimutuel horse race betting. Instead of betting against the track, the bettors wager against each other.
Daily Fantasy Sports are allowed in Nevada, but they are still not available. FanDuel, DraftKings, and other DFS services still haven't gained their licenses to operate within the state.
Poker: The Foundation of Nevada Gambling Online

Online poker is available for all players across the state. It's the only form of online gambling that's fully liberalized in NV. Once you create an account at WSOP.com, you can log in and join a table anytime.
The problem is that you don't have an additional choice beyond that website. WSOP (owned by Caesars Entertainment) accepts players from Nevada, Delaware, and New Jersey. You're not facing a worldwide competition if that's what you're after.
The Nevada online gambling law allows other websites to get licensed, but WSOP was the only one that remained functional. Other options, such as Real Gaming Online Poker and Ultimate Poker, have never attracted much traffic. That's understandable, since there's minimal interest among Nevada's residents and tourists to play poker online. Land-based casinos are convenient and easily accessible to them.
FAQ about Online Gambling in Nevada
👮 What kind of online gambling is legal in NV?

In Nevada, you can legally access websites for sports betting and poker. Some of the most popular casinos offer their sportsbooks, and the quotes are very competitive. Online poker is available through the WSOP site, which pools its players from Nevada, Delaware, and New Jersey. Classic online casinos are still not legalized by NV authorities.
❓ What's the legal age for gambling online Nevada?

You have to be 21 or older to gamble in NV. There's no way to go around this rule, since you'll have to verify your identity in an actual casino before withdrawing any funds.
⚡ Is it possible to gamble online in Nevada?

Yes, you can play poker and bet on sports online. Online social casinos are available, too. Their work is based on the principle of sweeps and tokens. It's a bit more complicated to withdraw your winnings, but some sites let you use them as credits in brick-and-mortar casinos.