NJ State Gambling Law
New Jersey is the leader in the gambling industry on the East Coast. It has a well-established land-based gambling industry, pari-mutuel racetracks on the outside, and it was the second state that regulated online gambling.
Today, we'll talk about the gambling law NJ imposes, so you can be aware of everything before you engage in your favorite gambling activities.
Top 1


888 Casino NJ
Bonus
$20 No Deposit Bonus
Top 2

Stake.US
Bonus
250m GC + Free 25k SC Every Week
Top 3


Caesars Casino MI
Bonus
100% Match up to $2,000

Bonus
100% Up To $1,000 + $25 Token

Bonus

Bonus
$300 CPA on Min Deposit of $50

Bonus
$200 Free Play with First $50 deposit

Bonus

Bonus
Get up to $1000 back plus $100 Casino Bonus

Bonus
First Bet bonus up to $500
NJ Internet Gambling Law
New Jersey was the second state in the US that regulated the online gambling industry within its borders. In other words, if you are a local gambling enthusiast, you have various licensed casino and sports betting options, meaning you don't need to rely on offshore casino sites.
Online gambling NJ became legal because the revenue from traditional casinos started to decline. Due to this, lawmakers needed to find solutions that would help the industry recover. However, the process wasn't easy.

In 2011, the Governor, Chris Christie, vetoed a bill related to online gambling. But this changed in two years when he signed a similar bill, in which he permitted local casinos to establish online poker and casino platforms.
Nowadays, the NJ online casinos list contains a lot of legal and licensed platforms where you can bet and enjoy some amazing and rewarding games. Some of them are:
Tipico Casino
DraftKings Casino
Caesars Casino
PlayStar
Bet365
Now that you're generally familiar with the New Jersey online gambling law let's move on to its key elements.
New Jersey Gambling Law – Crucial Elements of Online Gambling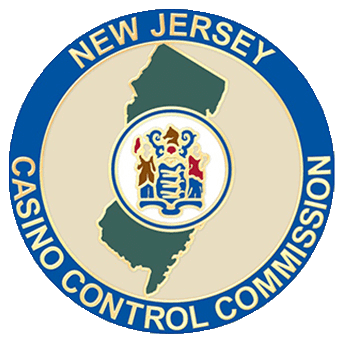 First and foremost, NJ gambling law requires players to be at least 21 years old before they start gambling at online casinos. More so, the New Jersey Casino Control Commission and the New Jersey Division of Gaming Enforcement regulate online gambling in NJ.
However, one of the crucial elements in the NJ gambling law is that you need to be physically present in the state, as the state will probably verify your location due to GPS technology. Additionally, the New Jersey gambling law history stated that all rewards must be paid directly at the physical casino, which luckily is not the case now.
Initially, online gambling was unavailable to players outside of New Jersey, but in 2017, NJ entered into an interstate compact with Nevada and Delaware called the Multi-State Internet Gaming Agreement (MSIGA). Thanks to this agreement, players that are at the NJ legal gambling age from the three states are now able to engage together in online casino games and compete.
Furthermore, in 2018, WSOP connected the online poker platforms in New Jersey and Nevada and created the first multi-state online poker network in the US. Nowadays, NJ legislations allow online casinos to offer various games, including those traditionally found in brick-and-mortar casinos.
Another significant element of the law is that the New Jersey control law doesn't have the authority to approve any form of gambling unless a special election or legally qualified voters in a general election don't provide the majority of votes regarding the decision.
NJ Gambling Law – Taxes

Since online gambling in New Jersey became legal in 2013, besides the key aspects we've provided above, the state has imposed some additional laws. All of your casino wins are subject to the New Jersey Gross Income Tax.
More precisely, online gambling wins that exceed a specific threshold are subject to taxation. You must report these wins in your annual tax return and consider them as a part of your overall income. Luckily, NJ gambling law allows you to include even your gambling losses so you can compensate for your total wins. Keep in mind that the amount of tax you owe is determined by your tax bracket.
New Jersey Sports Gambling Law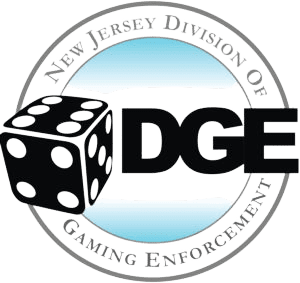 Same as with online gambling, the NJ sports gambling law requires you to be at least 21 years old before you engage in any activity. However, legalizing sports betting New Jersey was the biggest New Jersey challenge to gambling law. Fortunately, the New Jersey Division of Gaming Enforcement regulates sports betting, which became legal in 2018, continuing the New Jersey gambling law 1953, which legalized horse races.
If we go back in time, in January 2012, the Governor signed a law that permitted sports betting. Later, the legislation allowed NJ to offer sports betting only on professional and college sports. However, sports betting is prohibited if some of the team members are under 18. Then, in 2014, NJ became part of the Professional and Amateur Sports Protection Act of 1992 (PASPA), which allowed monopolies to become part of the legal sports betting in Nevada.
Unfortunately, one of the key elements that mark NJ sports betting history is the New Jersey gambling sport law cases. The NJ gambling law supreme court decided to hear the case Christie v. National Collegiate Atheltic Association, which was later ruled in favor of NJ, declaring PASPA unconstitutional. Due to this decision, New Jersey legalized sports betting in 2018 at casinos and racetracks but only in the state.
If we go into more detail about the sports betting laws, in 2022, several sports betting-related bills were introduced. One was vetoed, and one bill was signed. More precisely, the signed bill mandates that racetracks with sports betting licenses must continue with live horse racing events. Also, they will keep their status as racetracks as long as they only focus on sports betting.
The other bill that was vetoed is for legalizing sports betting on e-sports matches and tournaments. In other words, if this bill goes into the NJ law, New Jersey will be one of the pioneering states that legalized e-sports betting.
Is Sports Betting Subject to Taxes?

As you may guess, your sports bets are subject to taxation. More precisely, the NJ gambling tax law requires casinos to pay taxes of 8.5% for land-based stakes and even 13% on online bets. While racetracks are subject to the same taxes, they have to pay an additional 1.25% for their online set stakes.
Besides this, you should also pay taxes for sports betting, regardless of the platform and the location. In fact, you need to pay federal taxes of 0.25%.
Online Gambling and Sports Betting Impact on New Jersey's Economy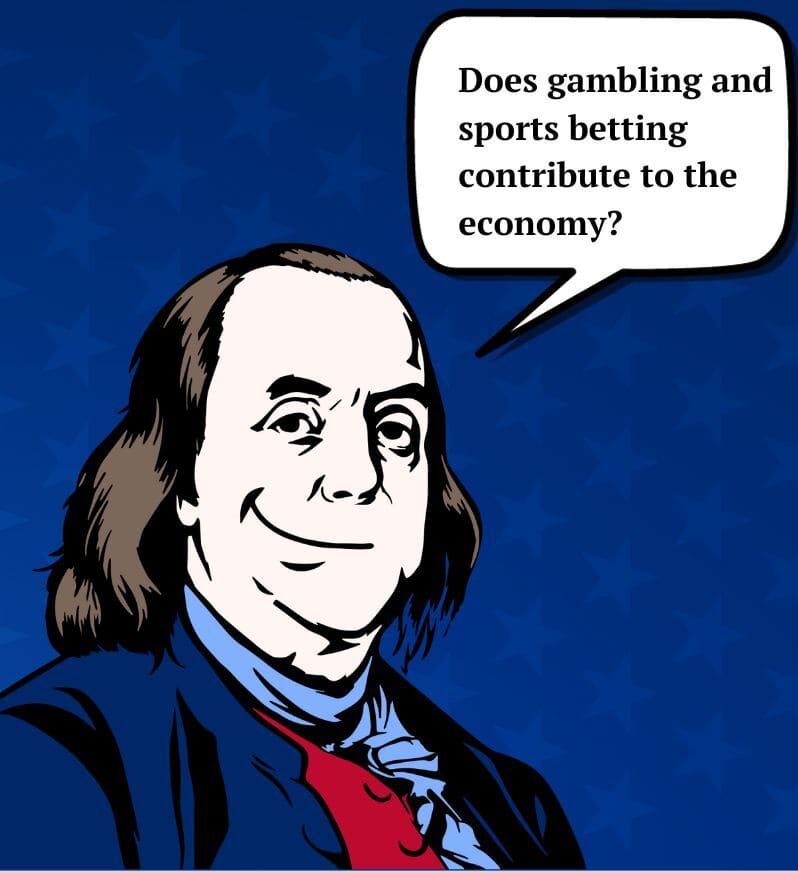 With the legalization of online gambling and sports betting, New Jersey's revenue significantly increased.
Due to the increased popularity of online casinos, the online gambling revenue in 2022 was between $11 and $12 million. The reason for such high numbers is the taxes of around 15% that you should pay when enjoying your favorite casino game from the comfort of your home.
Furthermore, with sports betting becoming legal, in May 2019, New Jersey even surpassed Nevada. More precisely, New Jersey recorded $318.9 million in bets.
Besides increasing New Jersey's revenue, gambling and sports betting contributed to opening more job opportunities, such as positions for developing gambling websites and security and food and beverage sales in the brick-and-mortar casinos.
New Jersey Online Gambling Law Timeline

Ten years ago, New Jersey legalized online gambling, which allowed NJ citizens to enjoy different gambling activities without visiting the Atlantic City casino, established by the gambling law NJ 1970s. However, the current law states that online gambling is legal only for ten years, meaning it should expire in November 2023.
Therefore, New Jersey lawmakers are reviewing a bill that should extend the license for online gambling in the next ten years. Many believe that this bill is significant for the state because of the tax revenue it generates from online casino activities. Some even fear that if the New Jersey legislators don't extend the bill, many people will lose jobs, and the revenue will be drastically affected.
FAQ about Gambling Law NJ
📑 Is online gambling legal in New Jersey?

Yes, online gambling is legal and New Jersey. However, every casino must be licensed by the New Jersey Division of Gaming Enforcement in order to operate legally.
🧐 What is the legal gambling age in NJ?

The legal gambling age in New Jersey is 21 for casinos and 18 for charity games. But you must be physically present in the state in order to engage in them.
🔔 What is the New Jersey Charity gambling law?

The NJ charity gambling law includes lottery, bingo, and pari-mutuel racetracks. You must be at least 18 years old so you can bet legally at charity games. Also, the lottery became legal due to the gambling law NJ 1976.
🎖️ Why was gambling on sport law passed in the first place in New Jersey?

New Jersey legalized sports betting in the first place to help the struggling gambling industry. However, New Jersey focused on sports for a while. The New Jersey 1953 gambling law shows that people have always been into horse racing.
🎰 Is gambling as a casino employee at work legal in NJ?

According to the gambling at work NJ law, it's unlawful for any casino employee to gamble in any casino or similar facility in the state.
😉 Are online casinos in New Jersey Secure?

Yes, online casinos in NJ are pretty secure. All casinos must follow strict standards that ensure your safety, privacy, data encryption, and responsible gambling.
✨ What types of games can I access?

You can access blackjack, craps, baccarat, poker, and roulette. Also, you can engage in the NJ lotteries, sportsbooks, and pari-mutuel racetracks.